How to download PLAYit from Google Play
1.Click 'Install'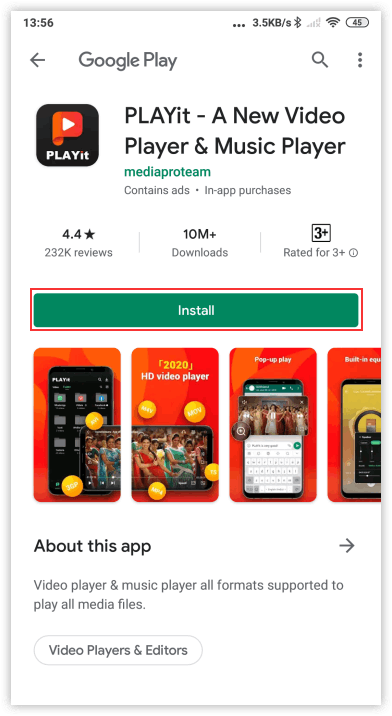 2. Just wait a minute. It will automatically download and install.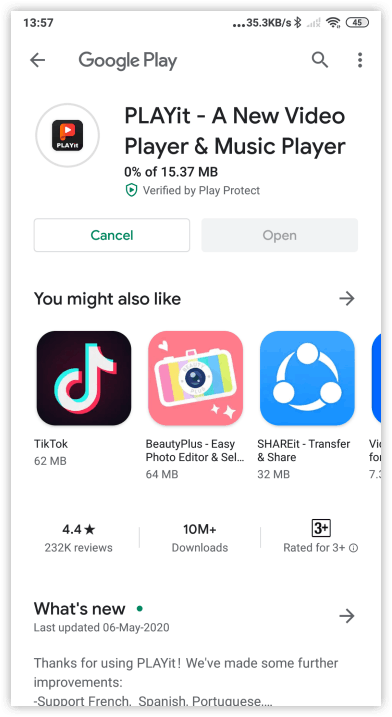 3.When the 'Open' button is green, click it then you can open PLAYit!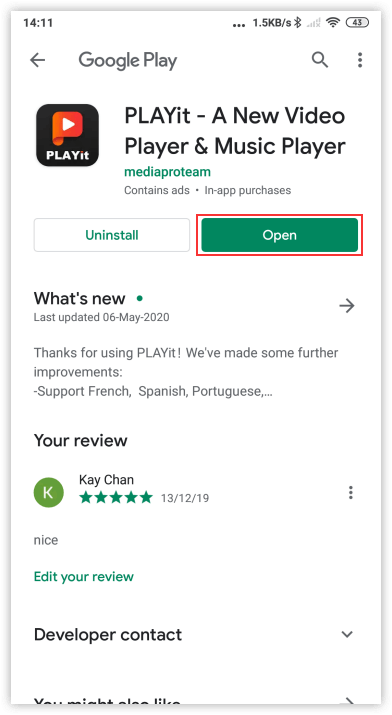 How to install the PLAYit APK
1. Download PLAYit.apk with Chrome or other browser that supports downloading Files.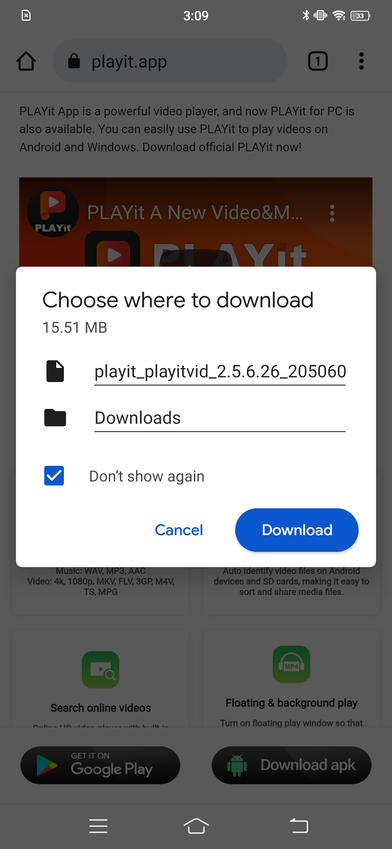 2. After the download is completed, you will enter the package manager to install the APK file. If prompted with 'Install Blocked'; Go to settings > security and enable unknown sources.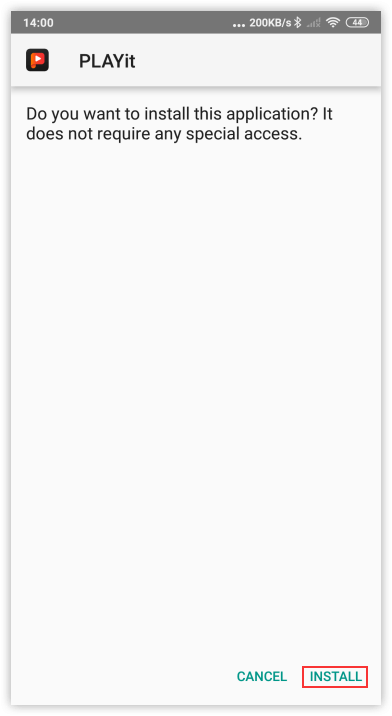 3. Once installation is completed, tap 'Open'.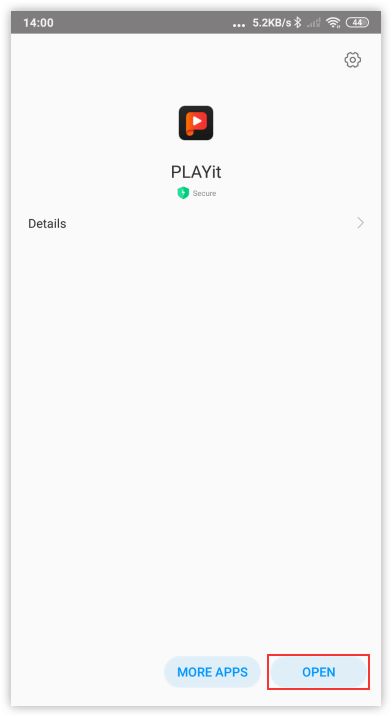 4. Enjoy!