When Republic Day came, as a proud Indian who love this country, what image will come to your mind first? From our team, it's children quit the school due to poverty.
India is a developing nation & the future of India will be decided by the youth career direction. India is on the path of socio-economic development & the PLAYit team is always be ready to take part in it.
On this occasion of 72nd Republic Day, the PLAYit team planned to bring the students who needed help back to school who quit their education due to poverty. To make more people pay attention to this group, we run an event named "PADHEGA INDIA" in our PLAYit application.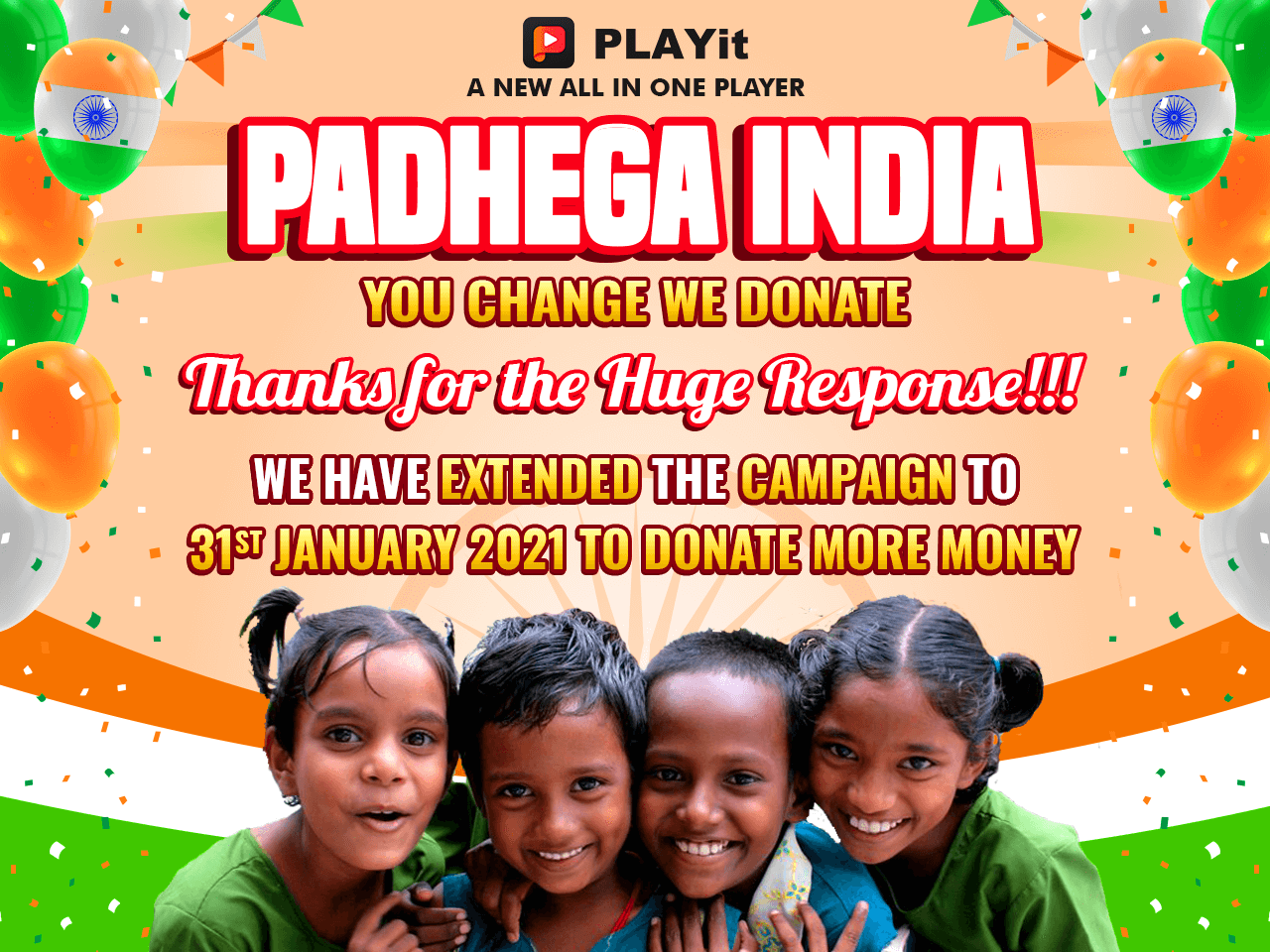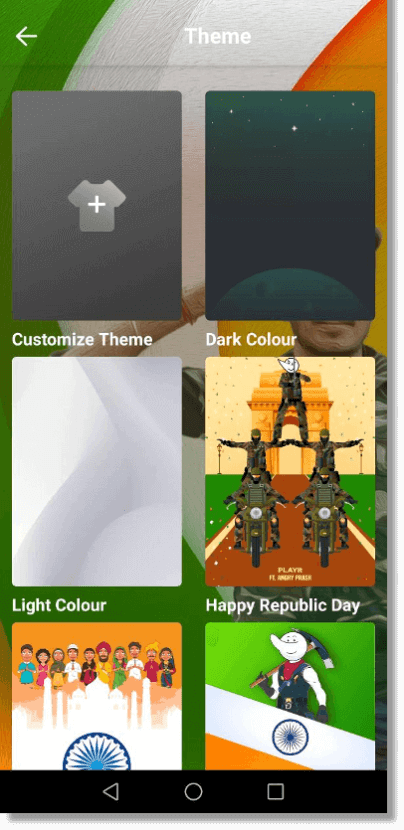 Our designer customized 5 special Republic Day themes in PLAYit, our users need to change their application theme to special them meanwhile PLAYit will donate an equal amount of the theme changes that happened inside the application.
Surprisingly this event reached millions of users and more than 2 lakh PLAYiters joined in this campaign to make it successful and contribute their duty to India. We are glad to announce that two popular YouTubers Mr. Angry Prash & Mr. Rachit Rojha joined in this Padhega India campaign and motivated their fans to join hands in this beautiful movement.
https://www.youtube.com/watch?v=AtarX-NoCTE
https://www.youtube.com/watch?v=Tb17TshN2FI&t=187s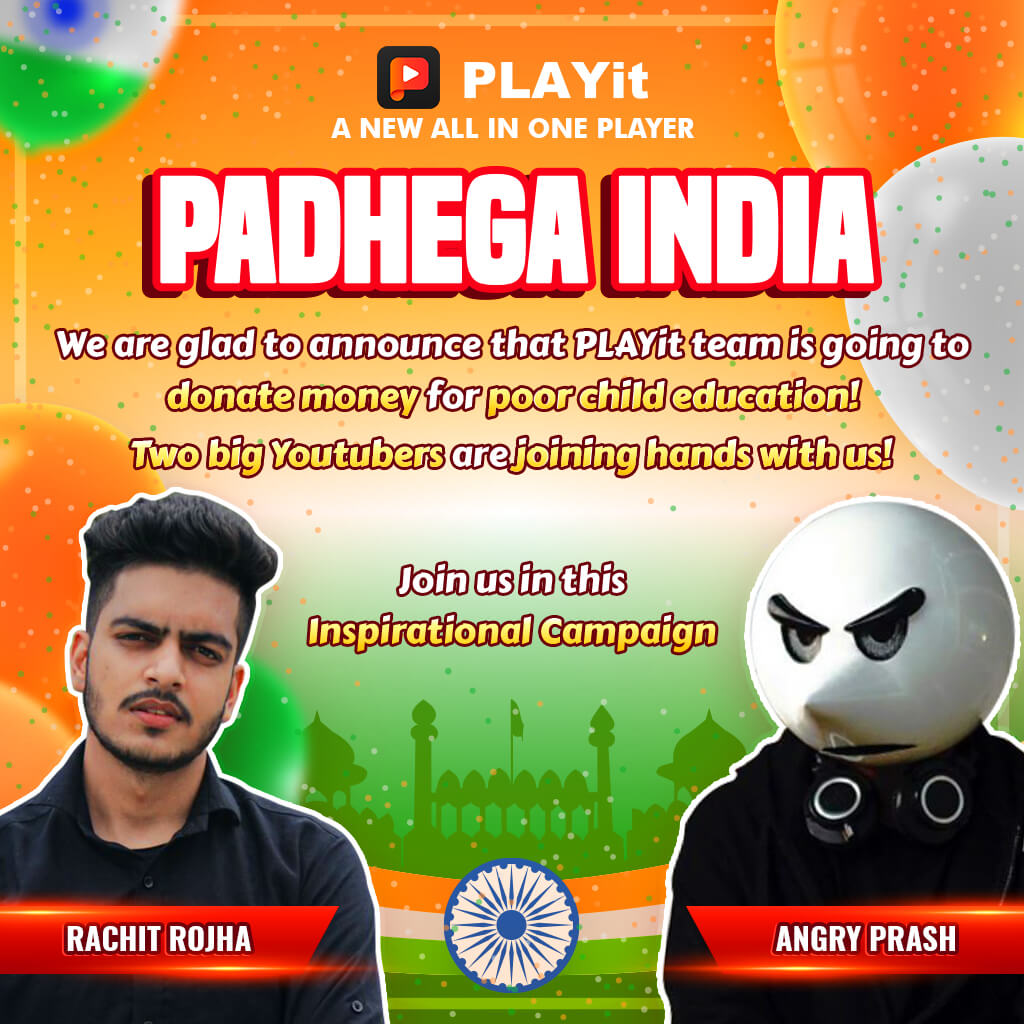 On 3rd February 2021, PLAYit had donated 207,542 INR to the CRY Foundation among the best NGOs.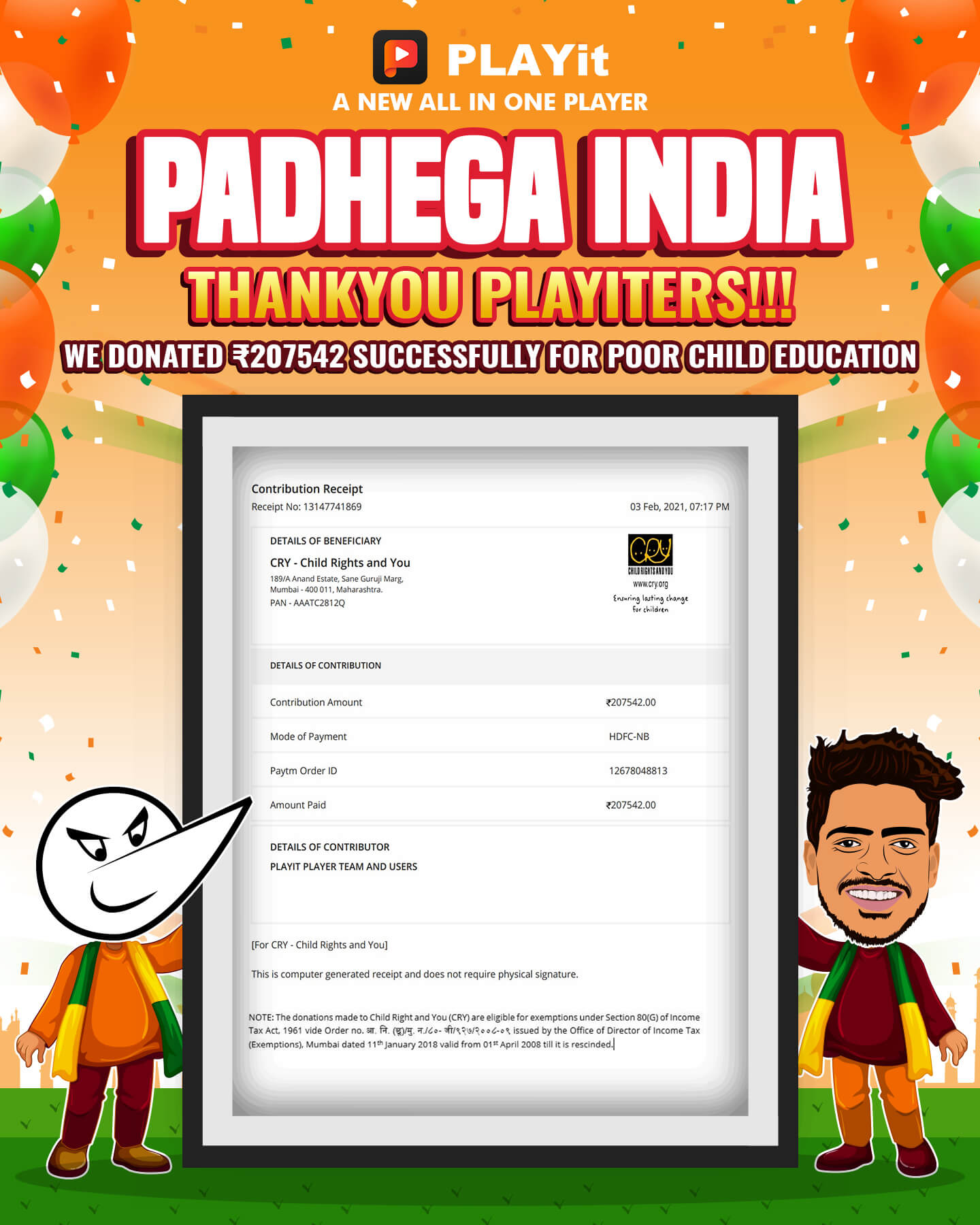 We are happy to do so with our users and we promise our users to provide the best features & inspiring events like this more in the future to make each PLAYiter be proudful to choose us.